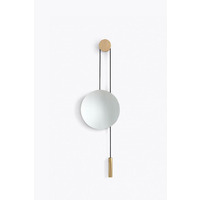 The Rise & Shine Wall Mirror utilises bold forms with an asymmetrical composition to create an unfolding feature within any space.A softening centre point allows the mirror and counter weight components to push and pull against each other, providing an ever-changing point of reflection. Whether employed for different functions, or simply to create an intriguing interior sculpture, Rise and Shine provides a centrepiece full of balance and movement.
Best Price: &pound363.00 from Holloways of Ludlow
Related Products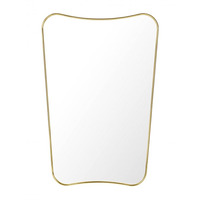 F.A. 33 wall mirror by Gio Ponti for GUBIOriginally designed by the legendary Gio Ponti, the F.A. 33 wall mirror is a sophisticated and timeless piece that will beautifully complement any home. Constructed...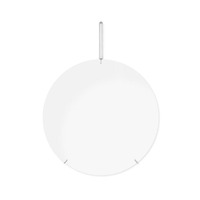 This wall mirror is formed from a single piece of mirror glass held by a lightweight metal wireform. The mirror is hung from a simple L hook mounted to the wall. The contrasting properties of the two components...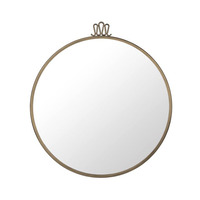 Randaccio wall mirror by Gio Ponti for GUBIOne of Gio Ponti's signature designs, the Randaccio mirror is an elegant and timeless complement to any interior space. Originally designed and named for...