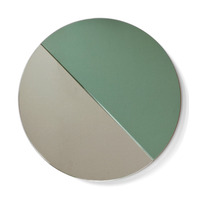 The phases of the moon were the key inspiration behind the design of the Moonrise mirror. \nA circular mirror, split into two 'hemispheres', one coloured and one clear. The mirror is oak backed, and offers a simple construction to hang the mirror on the wall. The clever design makes it possible to rotate the mirror and change it's appearance in the interior, fitting the mood and needs of the user.
Best Price: &pound320.00 from Holloways of Ludlow
Related Products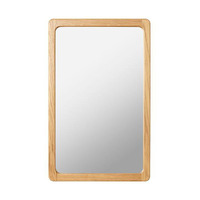 The Parham School trained duo Kay and Stemmer have designed a mirror version of the popular Agnes range. Made in solid oak or walnut, with a clear matt lacquer finish.Agnes has the hallmarks of classical...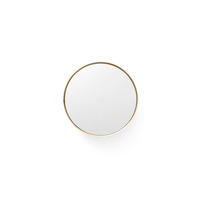 Darkly Mirror is an exploration of the history of human beings' relationship with the reflected image. Some historians believe that the earliest mirrors may have been small ceramic bowls filled with...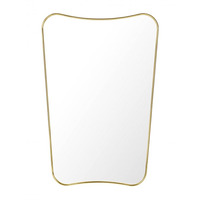 F.A. 33 wall mirror by Gio Ponti for GUBIOriginally designed by the legendary Gio Ponti, the F.A. 33 wall mirror is a sophisticated and timeless piece that will beautifully complement any home. Constructed...