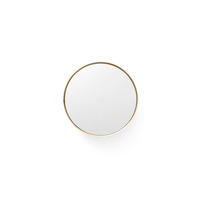 Darkly Mirror is an exploration of the history of human beings' relationship with the reflected image. Some historians believe that the earliest mirrors may have been small ceramic bowls filled with water used during the late Stone Age. The fact that there is no concrete evidence exists to support the theory fascinates designer Nick Ross, whose Darkly Mirror for MENU takes inspiration from the ceramic bowls. "That it cannot be proven adds to the object'smystery. Is this a new object, or an old one reinvented? I wanted to take this notion and create a modern object which questioned its possible past and its relation to 'the self'." The Darkly Mirror takes us back to the point at which humans began to place importance on the ability to see themselves the reflected image, which could be contained in some form.
Best Price: &pound249.00 from Holloways of Ludlow
Related Products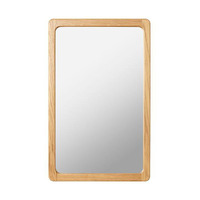 The Parham School trained duo Kay and Stemmer have designed a mirror version of the popular Agnes range. Made in solid oak or walnut, with a clear matt lacquer finish.Agnes has the hallmarks of classical...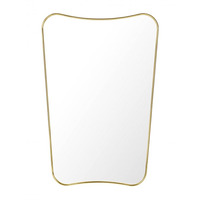 F.A. 33 wall mirror by Gio Ponti for GUBIOriginally designed by the legendary Gio Ponti, the F.A. 33 wall mirror is a sophisticated and timeless piece that will beautifully complement any home. Constructed...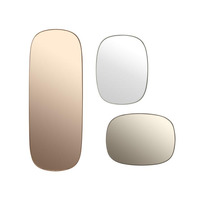 Framed mirror by Anderssen & Voll for MuutoThe Framed mirror is a gentle, sculptural interpretation of the classic mirror design. Comprising a powder coated steel frame and coloured mirror glass, the piece...